…………
Toronto Plumbers Welcome You!
Thank you for visiting our website and considering us for your plumbing needs! We are a Plumbing Services Company and as leading Toronto Plumbers we strive to provide superior customer service and help you in all plumbing areas. Being more than a decade in business, and having serviced hundreds of homes in GTA, we place great value on the relationships with our clients. Be rest assured, We Care! and gladly help with product offerings, consultations, and make sure you make the best buying decision, one that is right for you.
All of our Plumbers are Fully Certified, Highly Skilled & Committed to Solving Your Plumbing or Drain Problem Right!
Thank you for trusting us,
Public Plumbing – Your Toronto Plumbers!

As leading Toronto plumbers we offer all types of residential and commercial plumbing services.
Kitchen
Faucet Installation & Repair
Sink Replacement & Installations
Garbage Disposal Service
Dishwasher Installations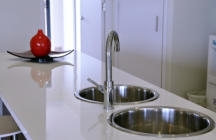 Bath
Bathtub Installation
Shower Installation
Fixture Installation & Repair
Toilet Installation & Repair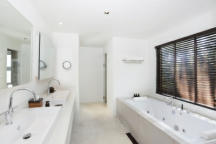 Laundry
Washing Machine Installation
New Piping Installations
Laundry Drain Installation
Laundry Drain Service & Repair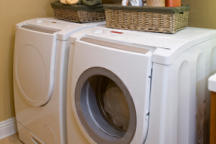 Basement
Basement Rough-ins
Complete Washroom Installation
Water Pipe Repair & Installations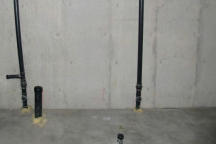 A service for the unanticipated and highly stressful situations. Any time of day or night you can rely on us to be there.
Emergency 24 Hour Plumbing in Toronto and region is a service specifically designed for these types of situations call us to resolve your plumbing or drain problem fast, with best quality and fair pricing.
Complete Installation and Repair Services – Professional repair and/or installation of bath valves, shower valves, faucets and fixtures.
From new sink selection to a tidy removal of the old one, complete replacement of supply lines, traps and other elements, we've got you covered.
Our toilet services include toilet repair and installation. We can help in remodeling projects and to find the right toilet, sink, and shower for your bathroom facility.
We offer a thorough drain inspection services with the use of advanced cameras and other technology. Our experienced personnel and service team perform camera inspections to the highest industry standards.
From basic drain cleaning service and unclogging drain blockages to a more sophisticated stack replacement or pipe replacement we got you covered. We know exactly where to look for the source of the blocked pipe line or drain and how to undertake the larger projects with care, professionalism and highest quality.
Drain Jetting is known to be the most effective method for clearing drains. Although very effective, the job needs to be done right the first time. We take great care to do the work right and make it look as if we have never been there. Our team uses floor mats and booties to protect your floors and have full expertise to clear the blockage in shortest time possible.
Basement waterproofing is done to reduce moisture in basements. It's one of the must-haves elements in home construction as it can greatly prolong the life of your home and help keep it in dry and optimum shape. We are among the leading basement waterproofing and drain service providers and Toronto plumbers and rank near the top in terms of quality, efficiency and affordability.
Sewer inspections, installation and repair are some of the most serious plumbing projects that we take on. We have the experience and know-how to address the legal needs for piping and use advanced video inspection technology. Contact us for more details on our process and service plans.
As a leading Toronto Plumber we strive to perform great work in a timely and cost efficient manner. Our upfront plumbing estimates do not change and you will not be charged more then the estimated price prior to the start of project. All of our work: plumbing, drain, sewer and repair/installations services are done at the highest work standards. We'd like to be your Toronto Plumbers of choice.